HRD Ministry issues guidelines advising states to cap online classes at 3 hrs per day
---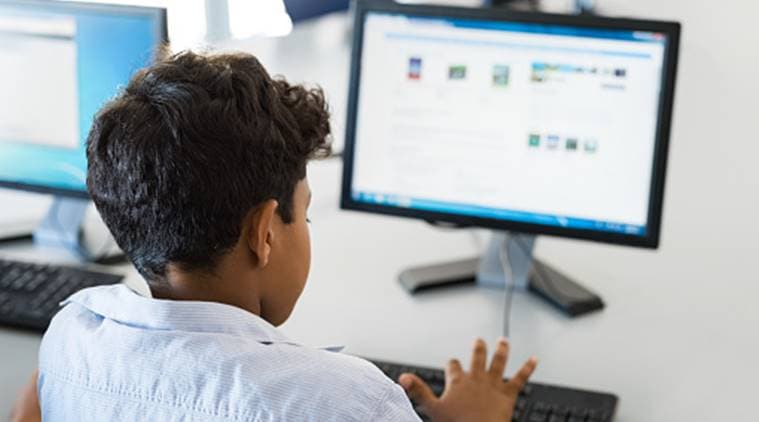 "Source:- Indian Express"
The HRD Ministry issued detailed guidelines on online classes on Tuesday, capping maximum screen time for school students at three hours per day.
The Union government has recommended a 30-minute session, at most, for guiding parents of children in the pre-primary grade. Students in Classes 1 to 8 should attend a maximum of two sessions of 30 to 45 minutes each, and not more than four online classes, of 30 to 45 minutes each, should be held for Classes 9 to 12.
The ministry has also cautioned against overburdening teachers. "School heads should not expect teachers to be engaged in six to eight hours of online teaching in a day. Rather they may be engaged for about two to three hours of online activities per day for the classes they teach, the guidelines, titled 'Pragyata', states.
Further, states have been advised to schedule live classes only on the weekdays only and that the weekend should be "utilised for the assimilation of learning on part of students and parents and planning on part of teachers, and unwinding themselves for the coming week". Teachers and students should not be deprived of vacation during the lockdown period, it states.
The guidelines, which have come following concerns raised by parents over schools forcing students to spend long hours before computers and tablets for online classes, are advisory in nature. "States/UTs are required to come out with their own detailed guidelines by adapting/ adopting/modifying these guidelines in accordance with their requirements and assessment of the local situation," the document further states.
As first reported by The Indian Express, the suggestion on maximum screen time was discussed by the school education secretary Anita Karwal with the state governments in a meeting held on June 8. In this meeting, Karwal had informed states about capping online classes at three hours per day.
The classroom shutdown since March 19 owing to Covid-19 has upended the academic calendar, forcing schools and higher education institutions to move all classes online overnight.
The HRD Ministry has advised schools to plan classes after conducting a proper survey of students' access to digital devices and internet connection.